Good Food begins with Good Ingredients- RIPE 2014
"Good food begins with good ingredients" is the common mantra of RIPE 2014 pairing Graze restaurant and Cropthorne Farm. Coming together to provide an appetizer for the 5th annual VFM fall dinner fundraiser, this team is sure to tantalize our taste buds with their philosophy of providing nutritious and delicious dishes.
"Chef Karen McAthy's dishes are culinary creative, nutritionally balanced and simply delicious!"
Graze's commitment to locally produced ingredients and sustainability goes beyond providing delicious meals based on fresh organic plant based ingredients. They strive to grow their own herbs and vegetables, harvest their rainwater and compost their kitchen waste- reducing, reusing and recycling where they can. Good food from a good place.
Cropthorne Farms' dynamic sister team Lydia and Rachel Ryall, have built their business and their life on providing "good honest food". As a regular VFM vendor they see farmers markets as being an opportunity to interact with their customers, talk about their produce and answer questions about their growing practices.
"Providing nourishing healthy food is good for the land, our family,our staff and our customer." Lydia Ryall
We know that Lydia and Rachel will provide the "the best ingredients" it takes for Graze to create "the best food". Join us at RIPE 2014 to taste what this this fabulous team creates as a tempting appetizer. Tickets are available at the VFM info booth or online.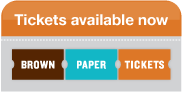 ---